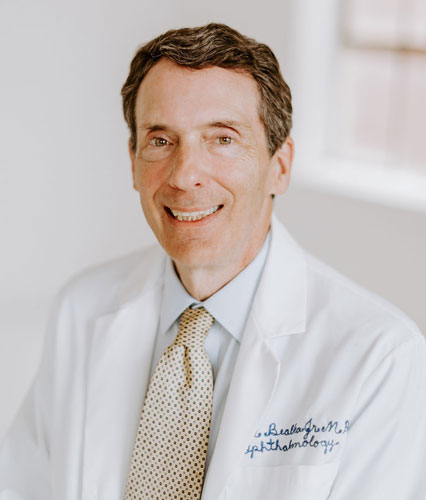 Dr. Neil Bealka, Jr. received his medical degree from the University of Minnesota and his residency training at the University of South Florida. He completed fellowship training in Anterior Segment Surgery and Cornea at the University of Texas Southwestern Medical School in Dallas, and at John Moran Eye Center in Salt Lake City, Utah.
Dr. Neil Bealka, Jr. is a member and Diplomat of the American Board of Ophthalmology and a member of the Texas Medical Association, Texas Ophthalmologic Association, and McLennan County Medical Association. He has served as the Section Chief of Ophthalmology for Hillcrest Baptist Medical Center and Providence Health Network located in Waco, Texas.
Dr. Neil Bealka, Jr. has practiced in Central Texas for 25 years, has completed three years of specialty ophthalmology training beyond the required residency training and was certified by the American Board of Ophthalmology in 1993 and re-certified in 2003 and 2013.
Dr. Neil Bealka, Jr. has been named to Biltmore's Who's Who of Executives and Professionals. He is a comprehensive ophthalmologist with special interests in cataract surgery, as well as conversant in Spanish.
Dr. Neil Bealka enjoys spending time traveling with his wife of 40 years, and time with his two sons, Neil III, a periodontist; Peter and wife, Stephanie; and their grandson, Bennett.  The practice is delighted that Dr. Bealka's son, Dr. Peter Bealka, joined the practice in July 2020.  Both Dr. Bealka and his wife are runners with the Waco Strider running club.  Dr. Bealka runs marathons and will be running in the Boston Marathon of 2022.  They are members of St. Jerome's Catholic Church and have served as lectors for many years.  Dr. Bealka and his wife enjoy time with friends and traveling to various state parks for hiking.
Publications By Dr. Neil Bealka, Jr.